blog home Car Accidents Should I share my dashcam footage after an accident in Virginia?
Should I share my dashcam footage after an accident in Virginia?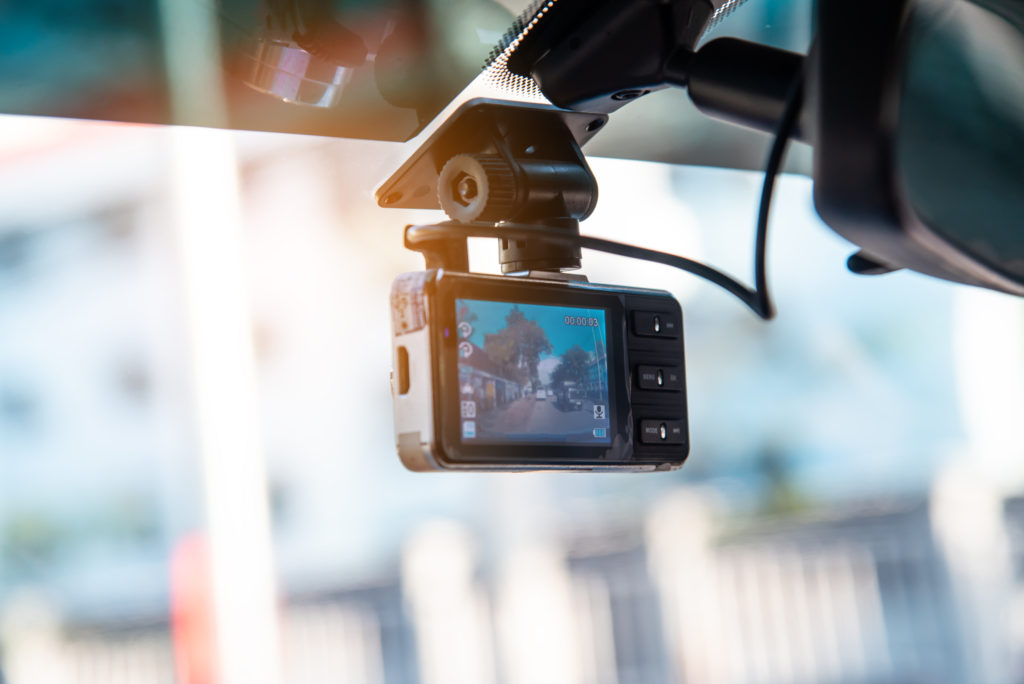 Security cameras are becoming more prevalent in our world today. Many businesses have cameras that record what's happening in and around their premises 24/7, while video surveillance systems do the same at many homes.
Some may find it alarming that our daily activities are constantly being recorded, but security cameras can offer some benefits. Bad actors are less likely to commit a crime when they know they're being watched.
Law enforcement officers have been using dashboard cameras for some time to record what happens during traffic stops. Now, that technology is becoming more affordable for regular people to use as well.
It's perfectly legal to install a dashboard camera in your car in Virginia, and these cameras can give you some advantages. If you're injured in a Virginia car accident caused by someone else's reckless behavior, your dashcam footage can be used to strengthen your case and help secure a good settlement.
But there's a downside to having a dashcam.  If they have probable cause that a crime has been committed, police can seize dashcam footage to recover information about traffic collisions and other incidents that happened while you were driving, which may not always work to your advantage.
If you're using a dashcam and you've been injured in a traffic collision, meet with a personal injury lawyer right away to review your footage before submitting it to a law enforcement officer or an insurance company agent.
What are dashcam laws in Virginia?
Dashcams, short for dashboard cameras, are small devices mounted in cars that record what's happening around the vehicle. They can be programmed to record when you're driving and while your vehicle is parked. Everything they capture can be saved onto a memory device and reviewed later.
Some states prohibit recording other people's activities without their consent. But in Virginia, it's legal to record in areas of public access where there's no reasonable expectation of privacy.
A dashcam is legal in Virginia as long as:
It's mounted properly.
It doesn't impede the driver's view.
The screen is not viewable while driving.
What are the benefits of dashcams?
When it comes to auto collisions, Virginia is an at-fault state. The person whose negligent actions caused the accident is responsible for the cost of other people's injuries and vehicle damage.
Dashcam footage carries more weight than witness statements and can help hold negligent drivers accountable for their actions by demonstrating to judges and insurance companies what really happened.
Dashcam footage can be used to:
Corroborate your claim.
Prevent fraudulent insurance claims against you.
Determine who had the right of way.
Demonstrate whether a traffic light was red or green.
Record GPS coordinates where an accident occurred.
Identify the other driver in a hit-and-run accident.
Show that you were driving safely and legally.
Document illegal and unsafe driving maneuvers.
How can a personal injury attorney can help you use dashcam footage?
Dashcam footage can provide invaluable evidence to support your claim against a careless driver's insurance company. If you've been harmed in an auto crash caused by another driver's negligent behavior, your Virginia personal injury attorney can file a claim to recover your expenses, which may include:
Current and future medical bills
Time missed from work
Pain and suffering
Medical devices needed
Wheelchair ramps for your home
Loss of future income
Were you harmed by a careless driver?
At GibsonSingleton Virginia Attorneys, we have dedicated our law practice to helping our neighbors in Virginia who've been harmed in an accident. And we know what you're going through because we've been there ourselves. At our firm, you can expect to receive outstanding legal representation AND be treated with empathy at all times.
Our team has won millions of dollars in settlements for our clients. And thanks to our Zero Fee Guarantee, you won't owe us anything, unless we win your case.
Call us at GibsonSingleton Virginia Injury Attorneys, (804) 413-6777, to schedule a FREE consultation today.
Share This Page:

It costs you nothing for our firm to represent you. We only get paid when you do. Learn more
Prevention, empathy, and diligence are hallmarks of everything we do at GibsonSingleton Virginia Injury Attorneys. Our community can see these ideals lived out in our work to prevent personal injuries from happening.
Safety Education
GibsonSingleton launches a "Texts=Wrecks" campaign to reduce the number of people injured or killed by distracted drivers.
Annual Coat Drive
During the fall, our team works to distribute coats to people in need in our community.
Hands-on Service
John and Ken join the Gloucester Point Rotary Club in cleaning up the community.
Supporting Local Schools
The Gibson family participates in Gloucester's Botetourt Elementary Shuffle fundraiser.