Virginia personal injury lawyers
An injury can change your life. It can mean overwhelming medical bills and an uncertain future for you and your family. If the injury was caused by someone else, we don't believe you should pay for it.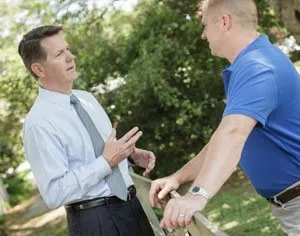 GibsonSingleton Virginia Injury Attorneys serves our community, and we care about our neighbors. We share safety information to help prevent accidents. But, when a serious accident does happen, we consider it a calling to help those who are hurt. If you or a loved one has been injured, we want to help you recover your losses and make sure that your future expenses are paid for too.
As former members of the United States Marine Corps, Ken Gibson and John Singleton have served their country, and now they're ready to serve you. They will not hesitate to go to trial and fight aggressively for your best interests.