blog home Car Accidents Why do so many cars drive around at night without their headlights on?
Why do so many cars drive around at night without their headlights on?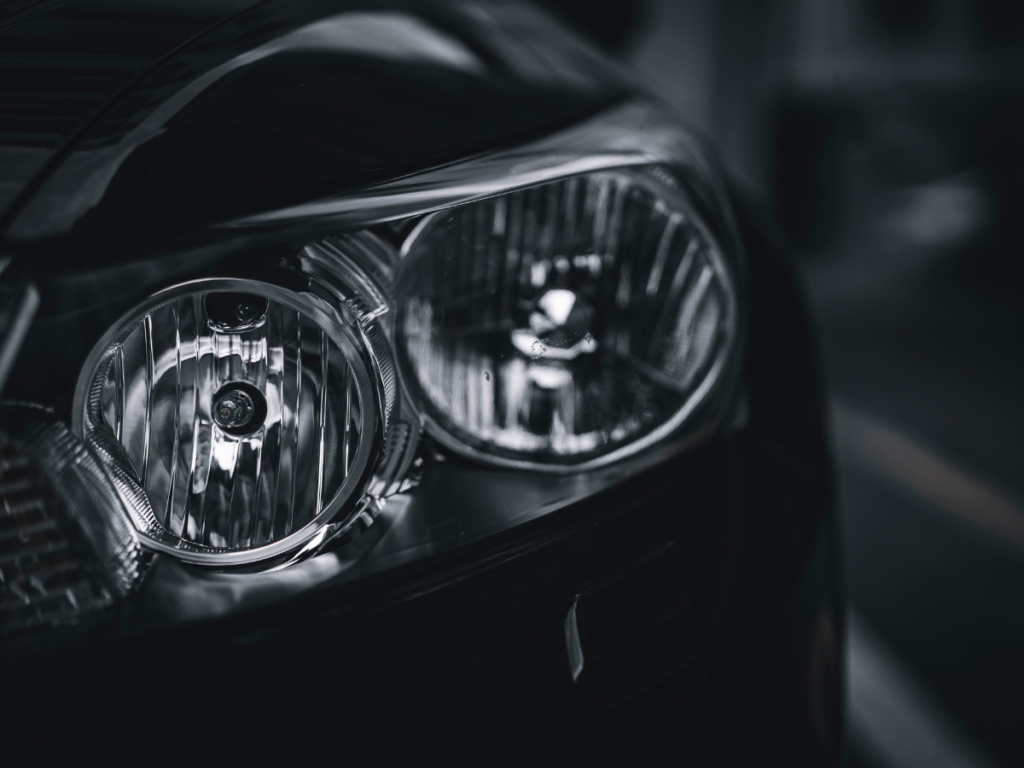 Headlights and taillights have two main functions – making sure your vehicle is visible to others and lighting up the road in front of you so you can see where you're going. Every car is required to have working headlights, taillights, reverse lamps, blinkers, and emergency lights. You may receive a ticket when your lights aren't working properly or if you forget to turn them on.
All states require drivers to keep their lights on when driving at night, but laws on exactly when to use your headlights can vary from state to state. To remain safe when you're on the road, you want to make sure all your lights are in good working condition.
You may have noticed some people driving around at night with their headlights off. Certain technology, such as daytime running lamps and bright interior panels, contribute to the number of drivers who forget to turn their headlights on at night. This is a dangerous situation that increases the chances of a collision.
What are Virginia's headlight laws?
Drivers in Virginia are required to have their lights on when visibility is reduced by snow, sleet, smoke, fog, insufficient light, or other unfavorable atmospheric conditions. To prevent glare that makes it difficult for other drivers to see, drivers must lower their high beams within 500 feet of an approaching vehicle or 200 feet of a vehicle traveling in front of them. The lights should also be dimmed when a parked car is sitting in a position where glare could distract other drivers or limit their visibility.
In Virginia, headlights and drivers must conform to the following rules:
LED headlights cannot violate state brightness laws.
Headlights must be turned on from sunset to sunrise.
Headlights must be turned on when visibility is less than 500 feet.
All headlights must be white or amber, with no other type of coloring or film permitted.
Headlights must be turned on when it's raining hard enough to use windshield wipers continuously.
Why do some drivers not turn their lights on at night?
When drivers neglect to turn on their lights at night, serious accidents can result. These cars may crash into unsuspecting pedestrians, roadway obstructions, or other drivers. There are two features that many cars have that make it more likely for drivers to forget to turn on their lights: daytime running lamps and highly illuminated dashboards.
Daytime running lamps are automatic exterior lights that switch on whenever the car is running. Although they aren't required in the U.S., many other countries, such as Canada, require daytime running lamps on all vehicles. Many American cars are equipped with daytime running lamps as well, and this can create a problem as it begins to get dark while on the road. If a car is not designed to turn on its headlights automatically, the driver might see the light from the daytime running lamps and assume his headlights are on.
In the past, it was easier for drivers to notice when they were driving without their lights on at night. Today, cars have illuminated dashboards with bright control lights that make it difficult for a driver to recognize when their headlights aren't turned on. Dashboard lights may be on when headlights are not.
What are the consequences of driving with your lights turned off?
Driving at night is much more dangerous than driving during daylight hours. Although there are more vehicles on the road during the day, about half of all accidents happen at night, and the occupant fatality rate is about three times higher. Not only is visibility much lower at night, but fewer passengers use their seat belts. The number of speeding drivers and those driving while intoxicated is also significantly higher at night.
Ensuring your lights are turned on when driving at night is crucial. In addition to creating a safety hazard, you may receive a ticket that could cost you up to $250 in fines and three demerit points in Virginia.
What can you do if you are harmed by a careless driver?
Virginia is an at-fault state, meaning the person who caused your accident is liable for your medical bills, time missed from work, and other losses or potential expenses. Our Virginia car accident lawyers will investigate the accident and file a claim against anyone whose negligent behavior contributed to your inquiries. We understand what you're going through because we've been there ourselves.
At GibsonSingleton Virginia Injury Attorneys, we are former U.S. Marines who won't stop fighting for you. We've dedicated our law practice to helping our friends and neighbors in Virginia, and we proudly hold the values of compassion and respect. It's more than a job for us — we consider it our calling.
At GibsonSingleton Virginia Injury Attorneys, you don't pay anything unless we win your case. We call it our Zero Fee Guarantee. Call us at (804) 413-6777 for a free initial consultation. We want to listen, and we're ready to help.
Share This Page:

It costs you nothing for our firm to represent you. We only get paid when you do. Learn more
Prevention, empathy, and diligence are hallmarks of everything we do at GibsonSingleton Virginia Injury Attorneys. Our community can see these ideals lived out in our work to prevent personal injuries from happening.
Safety Education
GibsonSingleton launches a "Texts=Wrecks" campaign to reduce the number of people injured or killed by distracted drivers.
Annual Coat Drive
During the fall, our team works to distribute coats to people in need in our community.
Hands-on Service
John and Ken join the Gloucester Point Rotary Club in cleaning up the community.
Supporting Local Schools
The Gibson family participates in Gloucester's Botetourt Elementary Shuffle fundraiser.