blog home Motorcycle Accident Scrap it or repair it: what to do after a motorcycle crash?
Scrap it or repair it: what to do after a motorcycle crash?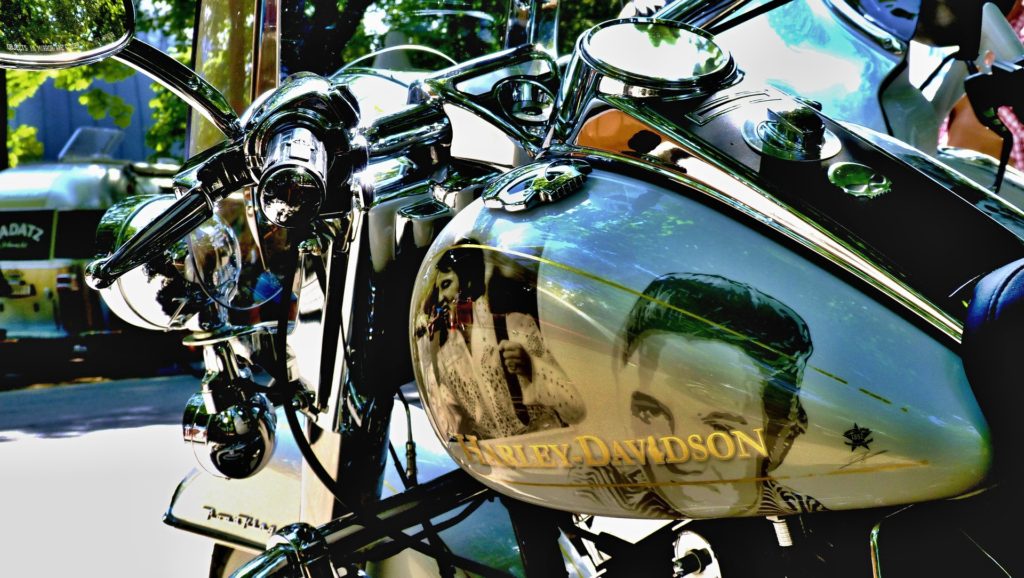 Although most motorcycle accidents cause serious injuries and trauma, many riders can't wait to get back on the road again. They may send their bike to a repair shop or decide to scrap it and start over. But often, they will quickly agree to a payment for property damage and injury from the insurance provider.
And while you can certainly do that, it can cost you later.
Can a damaged motorcycle be used as evidence?
When pursuing an accident claim, your motorcycle can be an important piece of evidence. Paint marks, dents, and scratches can show where the at-fault driver struck you and help an accident reconstructionist explain what happened.
This becomes important when the at-fault driver's insurance company tries to deny coverage, which happens too often after motorcycle accidents. The insurance company may argue that your injuries are unrelated to the accident or that you caused the accident. While this may seem ridiculous to you, insurance companies can and do make these arguments to avoid paying an accident victim the proper compensation.
Photos of your damaged motorcycle can help your case, but it's even better to have the damage looked at by an expert in person. While this can mean delaying repairing or scrapping your motorcycle, it can help you receive better compensation in your claim – for your injuries and your property damage.
Do insurance companies have to pay for my motorcycle's repairs and my injuries?
In Virginia, you can file two claims after an accident with a car: a personal injury claim and a property damage claim. These claims are often filed against the insurance company of the driver who caused your injuries.  However, you can also file a property damage claim with your own insurance company if you have collision coverage.
Just as you want to have your medical bills and lost wages covered in your personal injury claim, you also want the damage to your motorcycle fully covered. But you can run into the same issues filing a claim for property damage for a motorcycle as you would for a wrecked car.
Will insurance companies give me a fair value for my motorcycle?
Whether you are filing with the at-fault driver's insurance company or your own policy, insurance companies may resist paying you for the full damage. Both insurance companies may undervalue the damage, say that you only need the minimum repairs, or offer you compensation well under your motorcycle's worth. This is because insurance companies only have to pay the fair market value of your motorcycle at the time it was damaged, not the full price it was worth when you bought it.
However, you do not have to accept their value. Instead, you can take steps to determine the value of your motorcycle yourself, such as getting estimates from your mechanic, your motorcycle's original dealer, or a repair shop. These sources may be able to tell you if your bike is unsalvageable, and if it would be cheaper to replace it altogether. Make sure to get these estimates in writing so that your attorney can include them in your claim.
Do I have to choose between filing a claim with the at-fault driver's insurance company or my own?
What most people don't know is: if you have collision coverage, you do not have to choose between filing against the other driver's insurance or your own: you can file against both!
Often, your own insurance company will be faster at responding to your claim and providing a fair price for your motorcycle. If you have to pay a deductible for the repairs or a replacement motorcycle, those costs can later be attributed to the other driver's insurance policy. Working with your own company first may allow you to get your bike repaired or replaced faster, while ensuring you do not have to pay for it.
Can I be compensated for my gear that was damaged or destroyed?
You can also include damage to your gear in your claim, such as a torn jacket, broken helmet, or ruined gloves. With some policies, your gear is included in your collision coverage. If yours does not, you can still include it in your claim against the other driver.
How can a skilled Virginia accident attorney help me by handling my motorcycle claim?
Pursuing a property damage claim on top of a personal injury claim can be stressful, especially for motorcyclists. You may be dealing with costly injuries and a long recovery period, along with massive damage to your bike. Your attempts to get compensation from an insurance company may be falling on deaf ears.
You do not have to deal with these issues on your own. We at GibsonSingleton Virginia Injury Attorneys have handled numerous accident claims involving a variety of vehicles, including motorcycles. We understand how devastating these accidents can be and the significant costs you can face from your treatment and motorcycle repairs.
And as Virginia motorcycle accident attorneys, we are dedicated to getting accident victims the full compensation they deserve after a collision. We will devote all of our skills, experience, and knowledge to advocating on your behalf.
Both my law partner, John Singleton, and I have been in serious car accidents ourselves, and we understand what you are going through. We both also served as U.S. Marines, so we know how to prepare and implement a plan – in this case, to get you the compensation you deserve.
To learn how we can help you in a motorcycle accident claim, call us at (804) 413-6777 or toll-free at (855) 781-6777.
Share This Page:

It costs you nothing for our firm to represent you. We only get paid when you do. Learn more
Prevention, empathy, and diligence are hallmarks of everything we do at GibsonSingleton Virginia Injury Attorneys. Our community can see these ideals lived out in our work to prevent personal injuries from happening.
Safety Education
GibsonSingleton launches a "Texts=Wrecks" campaign to reduce the number of people injured or killed by distracted drivers.
Annual Coat Drive
During the fall, our team works to distribute coats to people in need in our community.
Hands-on Service
John and Ken join the Gloucester Point Rotary Club in cleaning up the community.
Supporting Local Schools
The Gibson family participates in Gloucester's Botetourt Elementary Shuffle fundraiser.