blog home Community Outreach Let's remember Memorial Day and celebrate National Military Appreciation Month
Let's remember Memorial Day and celebrate National Military Appreciation Month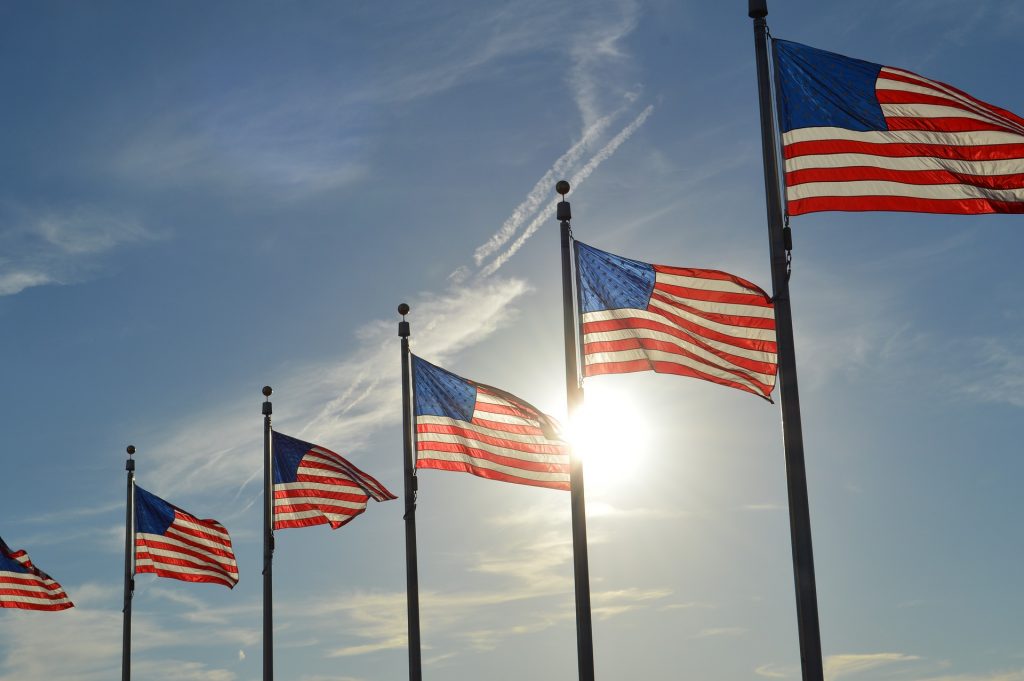 Many people think of Memorial Day as another long weekend filled with barbecues, picnics, or maybe a road trip. I also love seeing all the American flags flying in our neighborhood and community.
On Memorial Day, we're really honoring the men and women who sacrificed their lives for the freedom of all Americans and millions of others around the world. Whether standing up to the "Redcoats" in Gloucester and in nearby Yorktown, storming the beaches at Normandy, or fighting for freedom around the world, American soldiers have always answered the call.
Congress designated May as National Military Appreciation Month in 1999. May was chosen because of Memorial Day and several other important military dates including: Loyalty Day, May 1; Victory in Europe (V-E) Day, May 8; Public Service Recognition Week, May 6-12; Military Spouse Appreciation Day, May 11; Children of Fallen Patriots Day, May 13; Armed Forces Day, May 19; and let's not forget, the anniversary of the death of Osama bin Laden, May 2, 2011.
Our entire team at GibsonSingleton Virginia Injury Attorneys honors our American heroes, and we invite you to join us!
Military Discounts in May
In honor of National Military Appreciation Month, several Virginia businesses are offering military personnel discounts during May:
Colonial Williamsburg will offer free admission to all veterans, active-duty, and retired military personnel; activated or drilling reservists; and National Guard personnel during Memorial Day weekend. Each member of these groups will also get free admission for up to three direct dependents.
The Virginia Aquarium will offer half-priced admission on Sundays and Mondays to anyone with a valid military ID.
Kings Dominion is offering free admission to military members and veterans during Memorial Day weekend, and discounted tickets for their family members.
Restaurant chain Texas de Brazil is charging half-price for active-duty military personnel and veterans, and 20 percent off for up to seven guests.
In addition, three national retailers are offering discounts to honor our military:
Dell computers is offering a 10 percent discount coupon for military personnel and veterans through June 15.
Home Depot is offering a 10 percent discount for veterans on Memorial Day, Independence Day, and Veterans Day.
Apriadirect.com medical supplies is offering a 20 percent discount to military personnel on most products during May.
Many of our fellow Virginia residents currently serve in the Armed Forces or have family members who do. We're proud to be part of a community with such strong military ties.
GibsonSingleton supports our veterans and active military brothers and sisters
GibsonSingleton Virginia Injury Attorneys are proud supporters of all branches of the U.S. military, and we are passionate about honoring those who gave the ultimate sacrifice to keep our country strong and free.
Ken Gibson and John Singleton are both former United States Marines—Ken drove an M1A1 tank, and John served abroad in China and Beirut, Lebanon. They credit their military experience for the dedication and determination they bring to serving each client. They seek to live out the Marine Corps motto of Semper Fidelis, "Always Faithful," in serving our clients.
We at GibsonSingleton send our heartfelt thank you to all veterans and their families. Without you, we would not have America as we know it. We deeply appreciate your service, and we pray for and support our brothers and sisters around the world, as well as the many who are still fighting the battle here at home.
Share This Page:

It costs you nothing for our firm to represent you. We only get paid when you do. Learn more
Prevention, empathy, and diligence are hallmarks of everything we do at GibsonSingleton Virginia Injury Attorneys. Our community can see these ideals lived out in our work to prevent personal injuries from happening.
Safety Education
GibsonSingleton launches a "Texts=Wrecks" campaign to reduce the number of people injured or killed by distracted drivers.
Annual Coat Drive
During the fall, our team works to distribute coats to people in need in our community.
Hands-on Service
John and Ken join the Gloucester Point Rotary Club in cleaning up the community.
Supporting Local Schools
The Gibson family participates in Gloucester's Botetourt Elementary Shuffle fundraiser.