blog home Insurance How to understand emergency room intake forms and know what to sign
How to understand emergency room intake forms and know what to sign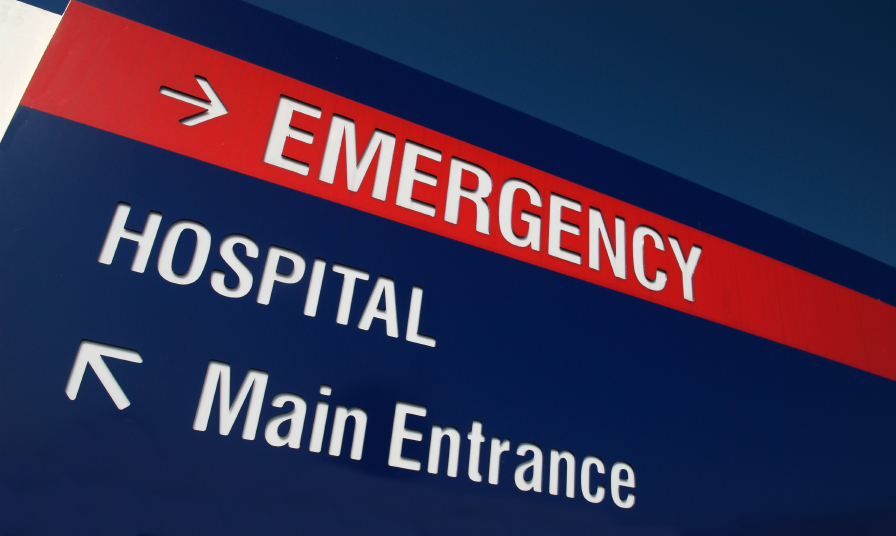 We all know that a hospital visit requires a ton of paperwork, and this can be annoying if you were just in an auto accident. You may feel frustrated and confused as you try to fill out all the forms correctly, especially because you just want proper treatment. But improperly filling out forms or not knowing what you are signing can negatively affect your wallet later. That's why it's important to know what these forms are before you have to visit the emergency room (ER) and which one to avoid signing.
What are standard intake forms for car crash victims?
When you're admitted to an ER, the hospital will likely require you to fill out several forms if you are able and your injuries are not life-threatening. Some of these forms are standard and completely necessary to receiving proper treatment. But some come down to which insurance policy will cover the cost of your treatment, and this can come into play later if you file a claim.
Patient history
This is a standard form that patients are required to fill out or update at any check-up, whether it's your annual physical or an ER visit. While it's common, you still want to be as thorough as possible when you visit an ER. Clearly explain any symptoms you have, how you are feeling, where you are feeling pain, and any immediate injuries you need treated. You also want to include any behavioral changes or psychological conditions brought on by the accident, such as short-term memory loss, difficulty keeping focus, or mood changes, which are all common in traumatic brain injuries.
In addition to your medical information, you want to include whether or not you have any metal pins, artificial joints, a pacemaker, or if you are pregnant, because these conditions can affect which tests the doctors will run to diagnose your injuries.
Consent to treatment
Consent to treatment forms essentially mean that you are legally allowing a hospital to treat you for your injuries and that you understand that risks are involved in treatment. Hospitals are required to share all the risks associated with a treatment plan and to ensure that you are aware of all your options before moving forward with treatment. If you are unconscious and need immediate treatment, this consent is waived so that the hospital can prevent your death.
Inpatient admission
Inpatient admission is also very common in ERs. It means you are officially being admitted to the hospital as an "inpatient," meaning you are specifically there for treatment. In contrast, outpatient treatment is for pre-approved appointments with specialists or to get specific tests, but you are not specifically admitted to the hospital for care.
Assignment of benefits: should you sign it?
One of the most important forms to understand after a car crash is the assignment of benefits form. Unlike the other forms, which are primarily for your treatment, this form is 100% optional in the Commonwealth of Virginia. You do not have to sign it.
But, you may be wondering, why would the ER include it in the stack of forms to sign?
Because the assignment of benefits form will determine who will be billed for your care. After a collision, most victims have two forms of insurance that can come into play: Medpay, which is provided through your auto insurance policy, and your health insurance policy. Hospitals prefer to bill your auto insurance policy because it means they can receive more money in the long-run, especially if you receive a sizable settlement in a claim. Signing this form essentially means you consent to the hospital billing your auto insurance for your care.
However, this is not usually to your benefit. Health insurance policies often have more discounts than auto insurance policies and can cover the brunt of your bill if you suffer a serious injury. When it comes time to pay your hospital bills, you can then use your Medpay policy to cover whatever your health insurance did not cover. In addition, any further expenses from your treatment can also be accounted for in your car accident claim. That's why we advise clients to assign all costs after a traffic collision to their health insurance policy before bringing their auto insurance coverage into the mix.
Paying for your recovery
No one wants to hassle with insurance policies and medical bills after a catastrophic injury, but it is important to understand how even a single signature at the ER can impact your long-term road to recovery. Brain injuries, spinal cord damage, and even soft tissue injuries can take you out of work for months, meaning it could become difficult to cover your medical bills while getting treatment. That's why we suggest taking advantage of all forms of compensation after an accident.
If your injuries were caused by a negligent driver, you may also be able to recover compensation in an auto accident claim against the driver's liability policy. Depending on the policy, you may be able to recover the complete costs of your treatment, lost wages, and pain and suffering, but only if you have the right attorney. Auto insurance companies are not known for their charity, meaning they will fight to pay you as little as possible. That's why you should not hesitate to get in contact with a Virginia auto accident attorney who is just as committed to getting you the compensation you need to recover comfortably.
How we can help you
At GibsonSingleton Virginia Injury Attorneys, my partner John Singleton and I have personally been through car accidents, so we know the claims process inside and out, from a personal and professional perspective. We are massive advocates for injured parties, and we will not rest until we have gotten you the compensation you deserve. We also operate on a contingency fee basis, meaning we do not get paid unless we win your case. There is no cost to contacting us to discuss your case, so feel free to reach out to us at (804) 413-6777 to schedule a free consultation. Find out your best options so that you can make the best decisions for your future.
Share This Page:

It costs you nothing for our firm to represent you. We only get paid when you do. Learn more
Prevention, empathy, and diligence are hallmarks of everything we do at GibsonSingleton Virginia Injury Attorneys. Our community can see these ideals lived out in our work to prevent personal injuries from happening.
Safety Education
GibsonSingleton launches a "Texts=Wrecks" campaign to reduce the number of people injured or killed by distracted drivers.
Annual Coat Drive
During the fall, our team works to distribute coats to people in need in our community.
Hands-on Service
John and Ken join the Gloucester Point Rotary Club in cleaning up the community.
Supporting Local Schools
The Gibson family participates in Gloucester's Botetourt Elementary Shuffle fundraiser.