blog home Car Accidents What's the story on wrecks with delivery drivers?
What's the story on wrecks with delivery drivers?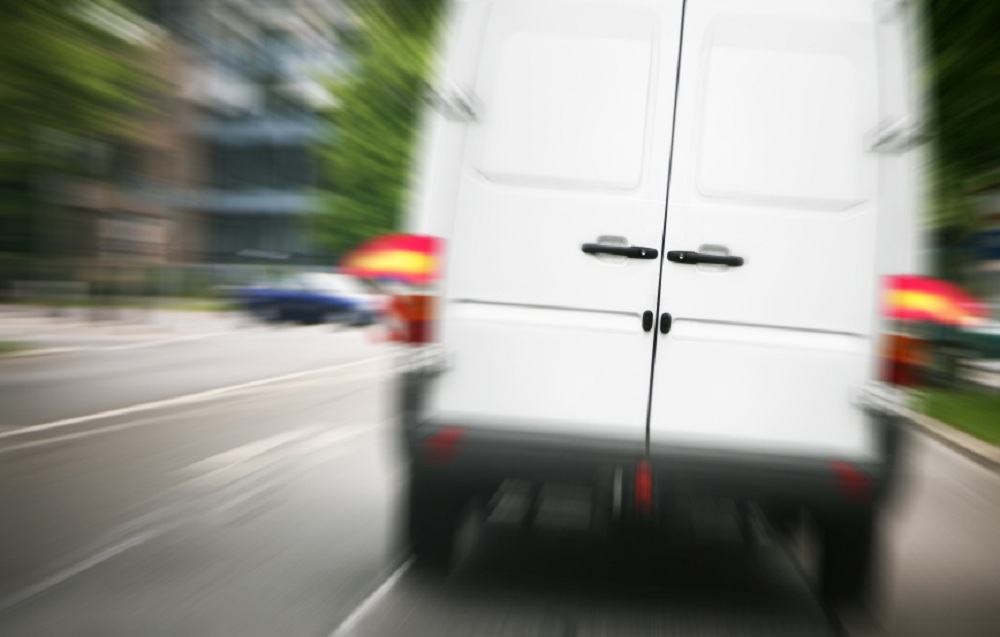 Quick delivery is a mainstay of our culture now, whether it's from Amazon, FedEx Express, or UPS. These delivery services have become especially important during Virginia's Stay at Home Order, because we in the Commonwealth need a safe way to order and receive essential goods. In addition, many e-commerce sites, from independent artists to healthy food advocates, rely on delivery services to support their businesses. But as important as fast delivery is, these services should be operated safely to prevent serious accidents.
Express shipping versus costly accidents
The intricate network of delivery routes that span the United States is impressive and has allowed numerous companies to grow rapidly through online marketplaces. But services like two-day shipping can be a Pandora's Box: once opened, it's hard to close. Consumers now expect every company to offer expedited shipping; otherwise, the company will get complaints or lose sales.
But the sudden expansion of delivery options has come at a major cost. Many companies now expect delivery drivers to handle hundreds of orders a day and navigate unfamiliar neighborhoods and roadways while adhering to tight schedules. You may have heard stories, as reported by Business Insider, BuzzFeed News, and others, of how some companies treat drivers, including paying poor wages, requiring unreasonable hours, and even pressuring drivers to break laws.
What can cause delivery driver accidents?
While delivery drivers are essential to keeping people stocked on supplies, medicine, and food, drivers can cause serious collisions if they:
Drive while distracted, especially if they receive GPS notifications or delivery updates on their smartphones
Become fatigued because of long work hours and few breaks
Drive over the speed limit
Ignore local traffic laws, signs, and stoplights
Are unfamiliar with local neighborhoods and rural roads
Are inexperienced at driving large delivery vans
Also, because most delivery drivers use large trucks or vans, their vehicles require extra care and attention to avoid catastrophic rollovers or collisions. Further, the weight of these vehicles adds critical seconds to how long it takes to stop them. When these vehicles are overloaded, they become even more difficult to stop and can cause trauma to other drivers and pedestrians if the driver isn't fully in control. The situation becomes especially dangerous if the drivers are on one of Virginia's many rural roads, which were not made for the constant coming and going of huge delivery vans.
Sadly, the difficulties brought on by delivery truck accidents dos not stop with an accident. Pursuing a case, even when the driver is obviously at fault, is not simple.
Your options after an accident with a delivery truck
A collision with a delivery driver is often more complicated than a standard car accident. While some companies have extensive liability policies that can reach up to $1 million, others do not. Instead, some companies use third-party contractors to handle most of their deliveries. These companies are then required by contract to take responsibility in an accident. As a result, it is more challenging for accident victims to pursue claims against the actual company that sent the items, in addition to the third-party companies who employ the driver.
And even when these companies have liability policies to cover the costs of your injuries, there is no guarantee they will pay you proper compensation. Their insurance companies may try to offer a lower settlement than you deserve. They can do this because most people undersell their own injuries and are afraid of taking on a big company, especially if they think they might have to go to court.
We understand why victims accept low-ball settlement offers. Many people are strapped for cash after an accident and need immediate relief to deal with their medical bills. They want their lives to get back to normal, and they're stressed about their future. But with the right attorneys at your side, these worries can be addressed.
How we can help you
When you speak to us at GibsonSingleton Virginia Injury Attorneys, you will see that we live and breathe auto accident cases. We've helped numerous clients—few of whom had ever dealt with the legal system before—and guided them through the entire process to reach a favorable outcome.
We won't downplay the difficulties of a car accident case against a major delivery company and their insurance company. It takes a lot of grit, research, and negotiation to secure a good settlement. But our team at GibsonSingleton Virginia Injury Attorneys is not afraid of legwork, and we will use all of our knowledge and experience to advocate on your behalf.
If you or a loved one were injured in an accident with a delivery driver, call us at (804) 413-6777. We are dedicated Virginia auto accident attorneys, and we will review your case during a free consultation, work through the facts, and help you make the best decision for your situation.
Share This Page:

It costs you nothing for our firm to represent you. We only get paid when you do. Learn more
Prevention, empathy, and diligence are hallmarks of everything we do at GibsonSingleton Virginia Injury Attorneys. Our community can see these ideals lived out in our work to prevent personal injuries from happening.
Safety Education
GibsonSingleton launches a "Texts=Wrecks" campaign to reduce the number of people injured or killed by distracted drivers.
Annual Coat Drive
During the fall, our team works to distribute coats to people in need in our community.
Hands-on Service
John and Ken join the Gloucester Point Rotary Club in cleaning up the community.
Supporting Local Schools
The Gibson family participates in Gloucester's Botetourt Elementary Shuffle fundraiser.